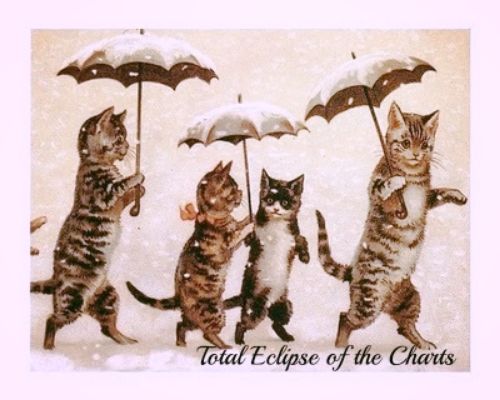 Hey friends,
Hope all of you in the northeast are enjoying your snow day. Here in Montreal, we feel your winter woes — but I'm writing this from a cozy, well-heated office so it certainly could be worse. January is also the Month of Birthdays at CKUT (we aquarius folks are creative types, y'know?), mine included, and last week my heart was warmed by a gang of friends who braved the cold to shower me with chocolate, whiskey, and other treats. The collective hangover was a little easier to bear this year and while I'd like to credit it to us being a wiser and more mature crew, I feel like that is perhaps wishful thinking.
::: WHAT'S UP AT CKUT:::
You guys all know how amazing the Free Music Archive is, right? How about CKUT's page on the FMA? It's pretty chock-full of live studio sessions in more genres than we care to list, and we've just added a couple recent gems from Echo Beach and Hazy Montagne Mystique to the collection. Give 'em a listen and don't forget to check past entries too — we've been running this page since 2011, and there's plenty of good stuff for your ears to discover.
:::CHARTS:::
ckut top 30 – january 27, 2015
1. viet cong – s/t – flemish eye CC
2. stefan christoff & nick schofield – reves sonores a montreal – howl! arts CC *
3. charlemagne palestine & rhys chatham – youuuu + mee = weee – subrosa
4. siskiyou – nervous – constellation CC
5. notta comet – success with houseplants – self-released CC *
6. r u real – s/t – inyrdisk CC *
7. loscil – sea island – kranky CC
8. m. mucci – dangerous summer – tall house recording co. CC
9. kurvi tasch – on firm ground – self-released CC *
10. emrys – s/t – haunted clockwork CC *
11. v/a – misery loves co. complete discography vol. 2 – misery loves company CC *
12. swampwolf – masked hands (disk 2) – shipp records CC *
13. disappears – irreal – cranky
14. towanda – black sheep EP – self-released CC *
15. fred frith & john butcher – the natural order – northern spy
16. the pop group – citizen zombie – freaks r us
17. rec centre – monster of the week – self-released CC
18. heathers – s/t – saturn returns CC *
19. atomic – lucidity – jazzland
20. songs: ohia – didn't it rain – secretly canadian
21. moss lime – july first – fixture CC *
22. paul flaherty & chris corsano – low cost space flights – feeding tube
23. ¡flist! – fuck you i'm dead – art not love CC *
24. thurston moore & john moloney: caught on tape – full bleed – northern spy
25. bonnie soon – an affair to remember – bruised tongue CC
26. buck gooter – the spider's eyes – feeding tube
27. supersilent – 12 – rune grammofon
28. ultrathin – s/t – bruised tongue CC *
29. jon hassell & brian eno – fourth world music vol. 1: possible musics – glitterbeat
30. fire moss – mars//moon//earth – self-released CC
ckut jazz  – january 27, 2015
1. atomic – lucidity – jazzland
2. rudresh mahanthappa – bird calls – act music
3. jason roebke octet – high red center – delmark
4. evan parker/paul dunmall/tony bianco – extremes – red toucan
5. magda mayas/damon smith/tony buck – spill plus – nuscope
6. jason adasiewicz's sun rooms – from the region – delmark
7. wadada leo smith – great lake suites – tum
8. subtle lip can – reflective drime – drip audio CC
9. nilan perera & bent spoon duo – s/t – bug incision CC
10. tyshawn sorey – alloy – pi recordings
ckut global – january 27, 2015
1. the touré-raichel collective – the paris session – cumbancha
2. pierre kwenders – le dernier empereur bantou – bonsound CC *
3. slim ali & the hodi boys – 70s pop! – arc music
4. ensemble polifonico vallenato/sexteto la constelacion de colombia – fiesta, que viva la – staubgold
5. la sucursal de la cumbia – cumbia a domicilio – intolerancia
6. tunto – huvi – aani records
7. quatuor ebene – brazil – warner classics
8. khun narin – khun narin's electric phin band – innnovative leisure
9. carina lorenzo – agora – self-released CC *
10. adonis puentes & pancho amar – veinte anos – warner
ckut rpm – january 27, 2015
1. woulg – ghost – outlier recordings CC
2. k.l. sealegs: collected works 2004-2014 – happy puppy records CC
3. helena hauff – shatter cone – lux records
4. various artists – heraclitus – hushlamb CC
5. graze – soft gamma repeater – new kanada CC
6. adamallday – SUB035 – substation recordings CC
7. andy clockwork – skronk – east van digital CC
8. laggards – so feels EP – cloudsounds CC
9. paranerd – circular diagonal cut – low noise productions CC
10. various artists – best of substation recordings 2014 – substation recordings CC
ckut beatbox – january 27, 2015
1. wu-tang clan – a better tomorrow – warner
2. run the jewels – run the jewels 2 – mass appeal
3. dead obies – montreal $ud – bonsound CC *
4. swamp thing – outer limits – urbnet CC
5. young paris – rapIelectronic – self-released CC *
6. hail mary mallon – bestiary – rhymesayers
7. spacesuits – s/t – urbnet CC
8. dragon fli empire – mission statement – makebelieve records CC
9. lozen – shake it up – urbnet CC
10. kate tempest – everybody down – big dada
ckut loud – january 27, 2015
1. electric wizard – time to die – spinefarm
2. ascension – the dead of the world – w.t.c. productions
3. scott walker + sunn o))) – soused 4ad
4. melvins – hold it in – ipecac
5. monolord – empress rising – easy rider
6. full of hell and merzbow – self titled – profound lore
7. yob – clearing the path to ascend – neurot
8. orange goblin – back from the abyss – candlelight
9. the great sabatini – the dog years – solar flare CC
10. raspberry bulbs – privacy – blackest ever black