Belmont is always an interesting venue to go to for live shows. You never know what you're going to get: a reggae, EDM, dubstep- grungy vibe (i.e. bassdrive nights) or nu disco, French deep house (i.e. Breakbot concert). Pick your poison.
On September 27th, my friend Anastasia and I checked out the scene. The opening gig was performed by one-man act Florida-based Kodak To Graph. At first impression, his set hinted at another generic and flat DJ show. However, as the set progressed, he surpassed my low expectations as this shy performer produced some eclectic electronic/ trip-hop infused remixes. With a hint of RNB and moonbahton elements at times, a cross between SBTRKT and DEAD HORSE BEATS– influenced tracks and bass drops got the crowd quickly head-bobbing and leg-shaking, each track flowing effortlessly from one to the next. In all, the experience felt similar to being at a "cool kids"' loft party. He ended his set with a remix of headliner Slow Magic's 'Girls', titillating the fans with a taste of what would come next.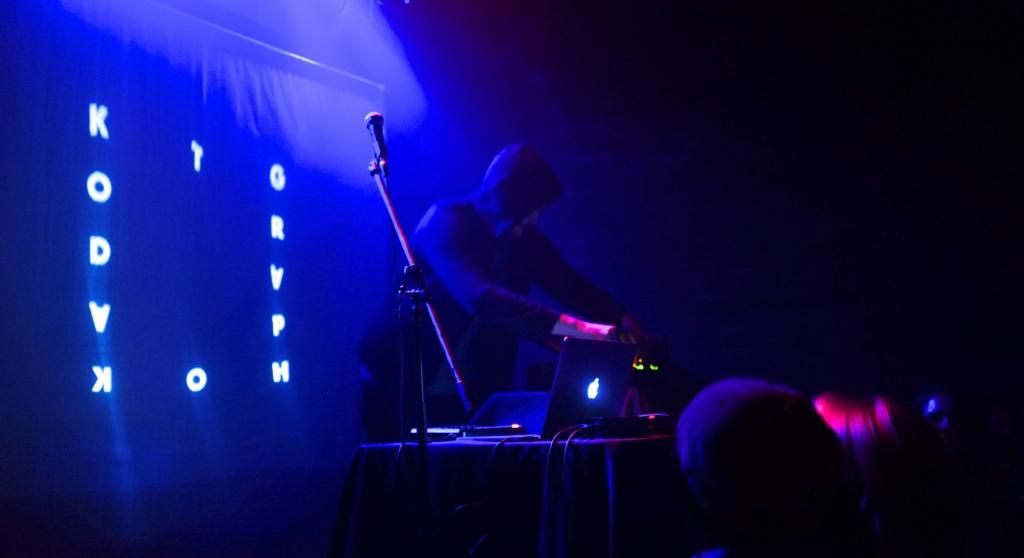 "Slow Magic is the sound made by an unknown imaginary friend" is how the digitally lighted, wolf-mask wearing one-man act self-describes himself. His synth buildups and reworked vocal samples remind me of the excitement induced from listening to similar acts like M83 and Tycho. Moreover, Slow Magic is truly a drum master. What isn't so noticed in his two recorded LPs 'Triangle' and 'How to run away' is made immediately crystal clear when he takes in the audience with his drum frenzy.  A great performer, he breaks the fourth wall and engages the crowd around him in the almost aboriginal-appropriated drum circle. Add in a couple synthesized chimes and jingles, and you got yourself a feel-good, though completely innocent, drum trance that is very hard to leave.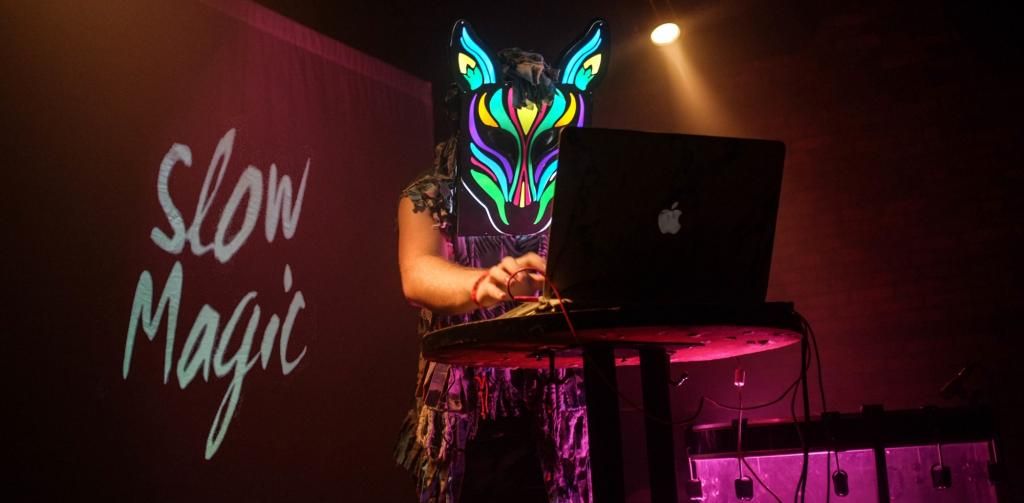 It's easy to go into one-man shows like these and expect the overall show to lack flare and fun. Luckily with these two performers, especially in the case of Slow Magic, they were very successful at bringing the pulse with them to Belmont.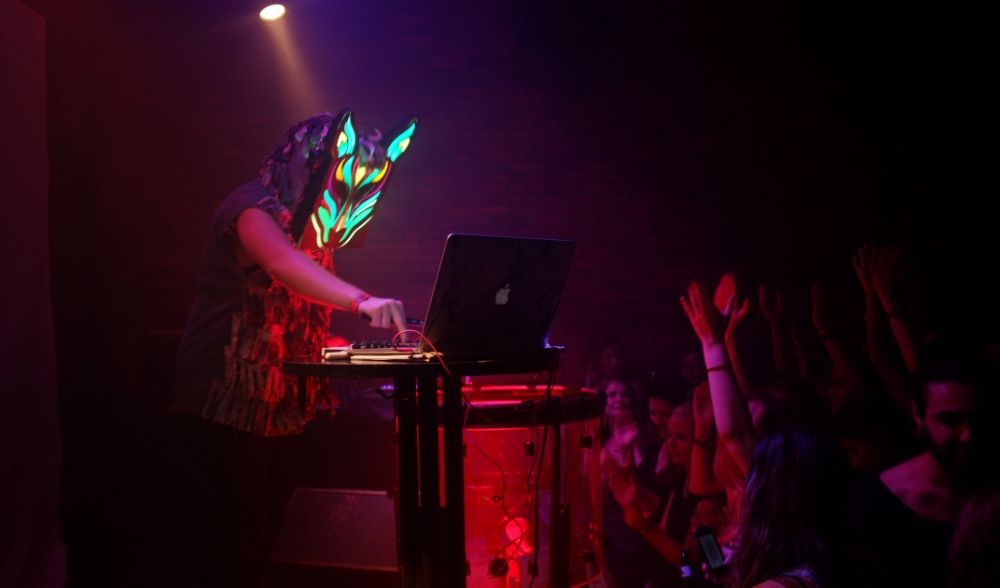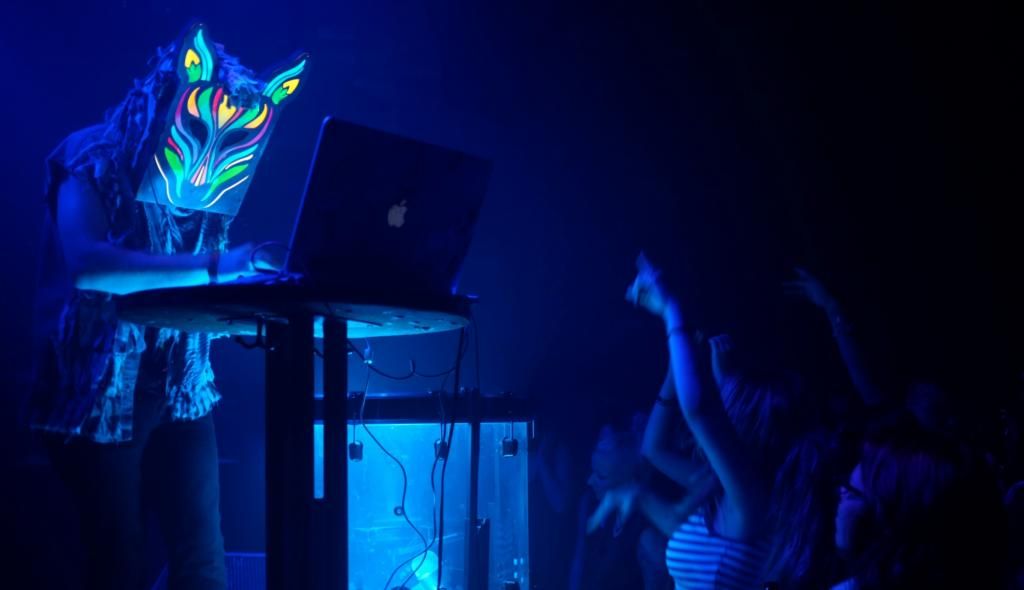 – Review by Jessica Newfield, photos by Anastasia Voitinskaia