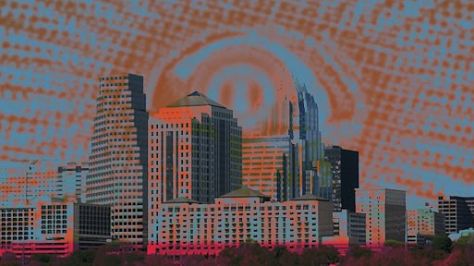 CKUT's own Tram Nghiem went to Austin Psych Fest this year and thought it was pretty rad. Listen to her APF Campus Mixtape and check out her review of the festival below!

Austin Psych Fest is quite the young festival. Since its inception in 2008, the top names in psych rock have flocked to the Texas to play three days of experimental and psychedelic jams. Psych giants like Brian Jamestown Massacre headlined last year's festival– at this year's fest, huge artists like Joel Gion, Black Rebel Motorcycle Club, The Black Angels, Clinic and The Moving Sidewalks all moseyed down to Austin to play music and enjoy the Texas heat.
Each April, this festival showcases the diversity of psychedelic music and aims to bring together bands that represent the genre's transformations through the last century. The Black Angels and Reverberation Appreciation Society have come together to present a festival that represents psychedelic music in all its forms, and that's what makes Austin Psych Fest so unique. Nowhere else will you find Boris— a Japanese experimental rock band– playing alongside Tinariwen (a group of Tuareg musicians from Mali that have been together since 1979) and Alabaman surf rockers Man or Astro-Man? in the same weekend.
Roky Erickson's set was a special moment that stood apart from the rest of the weekend's sets. Erikson is one of founding members of 13th Floor Elevators, a massively influential psych rock band from Austin. Although he's such a musical success, he's dealt with many challenges throughout his career including forced electro-shock therapy in the 1970s and several mental illnesses. Roky Erickson really commanded the crowd's attention with his soft on-stage presence but wicked musical performance.
I have been to quite a few music festivals, but Austin Psych Fest 2013 has to be one of my favourites. I met some really cool people and had conversations with them about a wide array of subjects, ranging from enchanted rocks to sitar-playing instructions. 2013 was the first year that Austin Psych Fest sold camping passes in addition to festival tickets. This addition really enhanced the experience of festival-goers. The bands that played, the people who attended, and even the staff who served really reinforced my faith in music as a form of connection among people. If you love psych music and are thinking about heading down next year… DOOO IITTT!
Check out Black Rebel Motorcycle Club performing live at Austin Psych Fest 2013 here.